Snabble Checkout Supervisor
The Snabble Checkout Supervisor enables you and your staff to have a complete overview of all customers in store who are currently shopping with Snabble. You can look into carts live and also see directly if customers need to be manually controlled by an employee.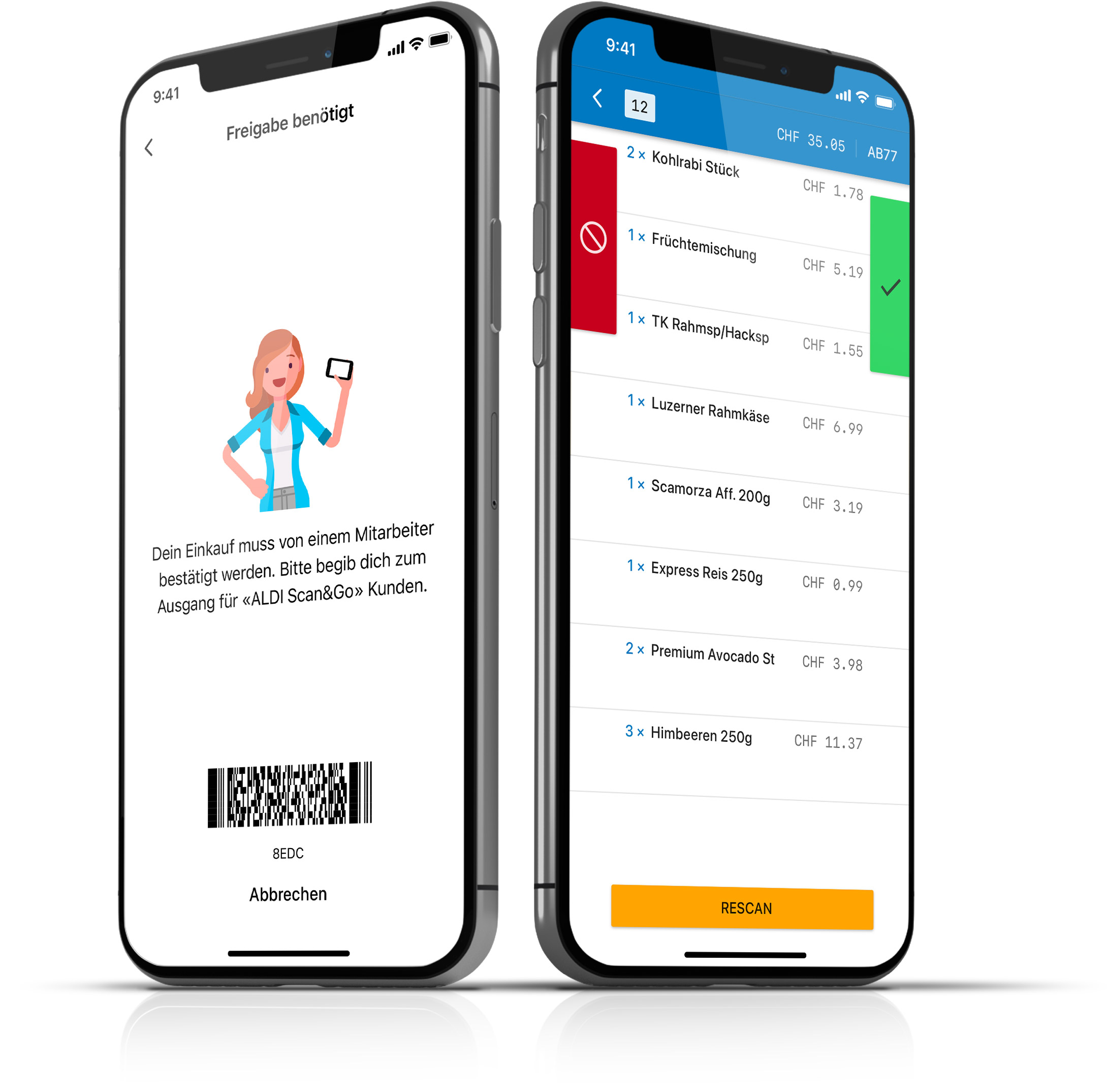 Live monitoring
With live monitoring, employees can see not only how many customers are currently shopping in the store, but also what customers have in their shopping carts. They can also see if there are any items in the shopping cart that are particularly worthy of control – or those that require an age verification.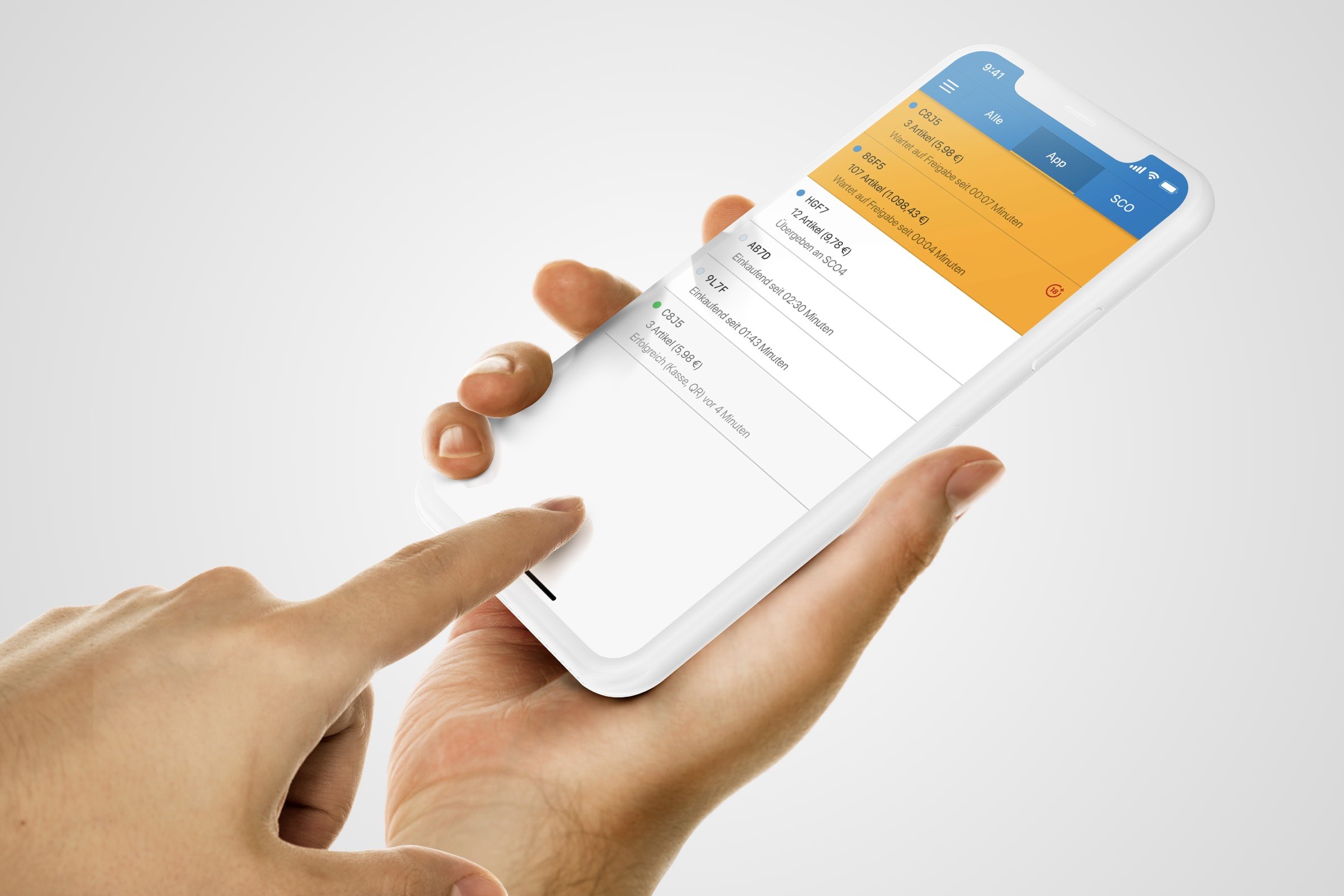 Control indication
Based on a combination of products in the shopping cart and configurable variables, like cart total, and a random control quota, our Snabble Cloud can determine if a customer should be controlled.
Controlling customers
In case a customer needs to be controlled, employees are alerted by push messages to immediately check the customer or approve the purchase. For a good customer experience, it is essential to train staff accordingly.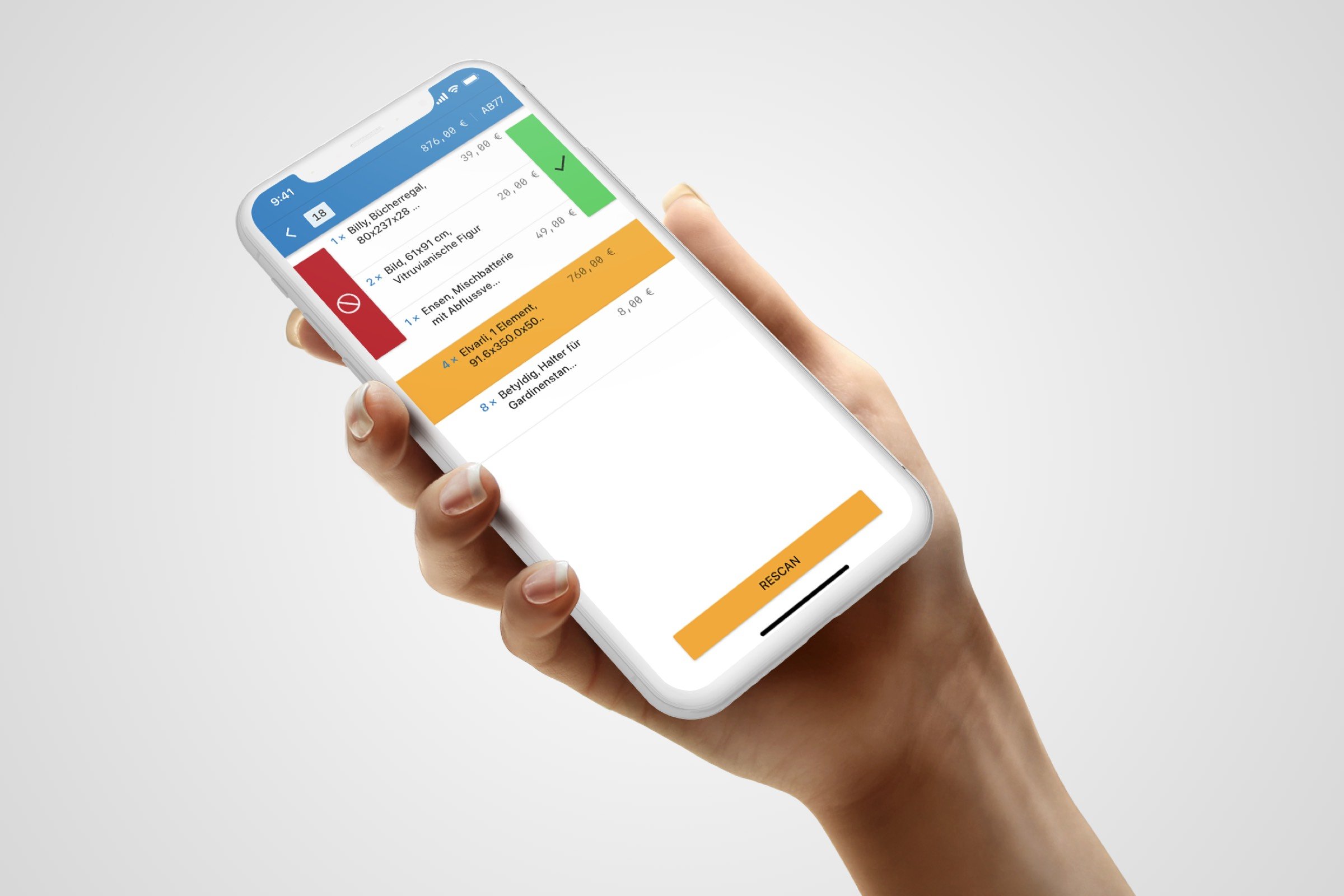 Re-Scanning
A random check requires employees to scan three to five random items from the customer's shopping cart before they can approve the purchase. If they encounter an item that the customer has not scanned, they can reject the purchase. In addition, a manual re-scan is possible at any time, allowing employees to scan as many items as they wish.