Snabble Checkout Supervisor
The Snabble Checkout Supervisor allows you and your staff to have a complete overview of all customers in the store who are currently shopping with Snabble. You can look into the carts live and also see immediately if customers need to be manually checked by an employee.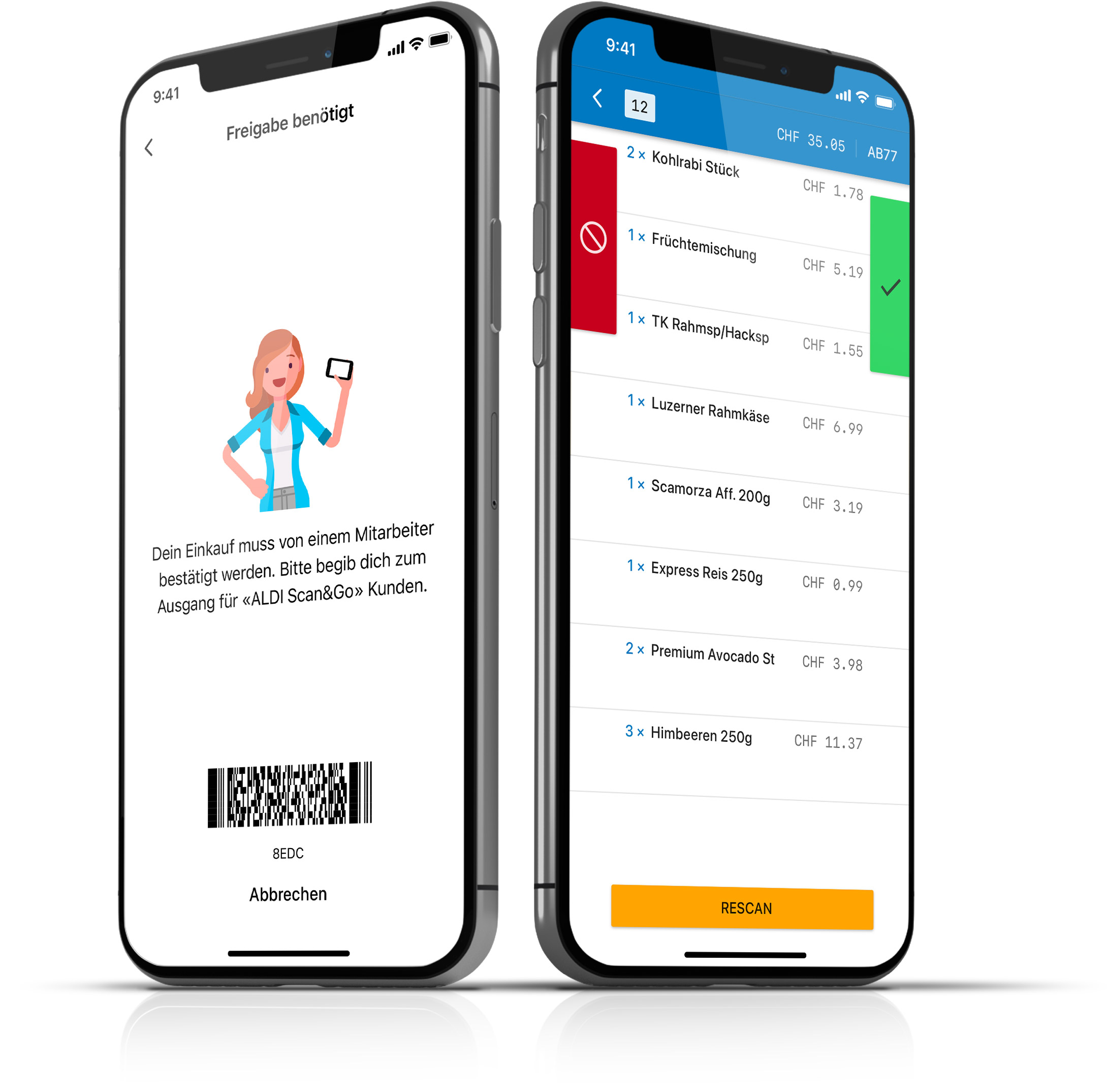 Stay In Control
The innovative Supervisor solution has three components:
Live Monitoring, Control Display and Rescan.
Discover how the combination of these three factors can minimize the risk to your business while giving you full control over the checkout process.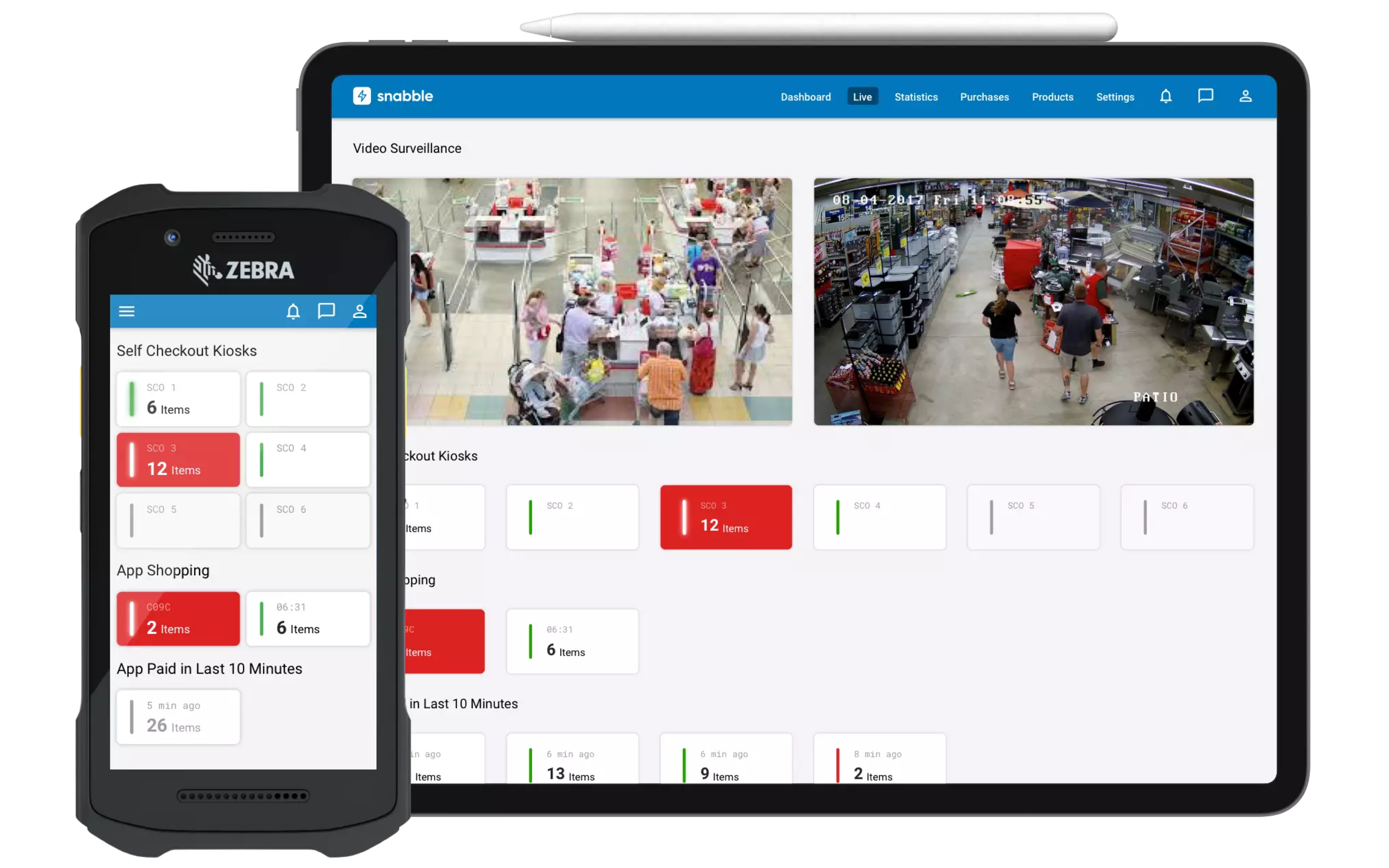 With live monitoring, staff can see not only how many customers are in the store, but also what they have in their baskets and what checkout technology they are using. They can see if there are items in the basket that need to be checked or require age verification.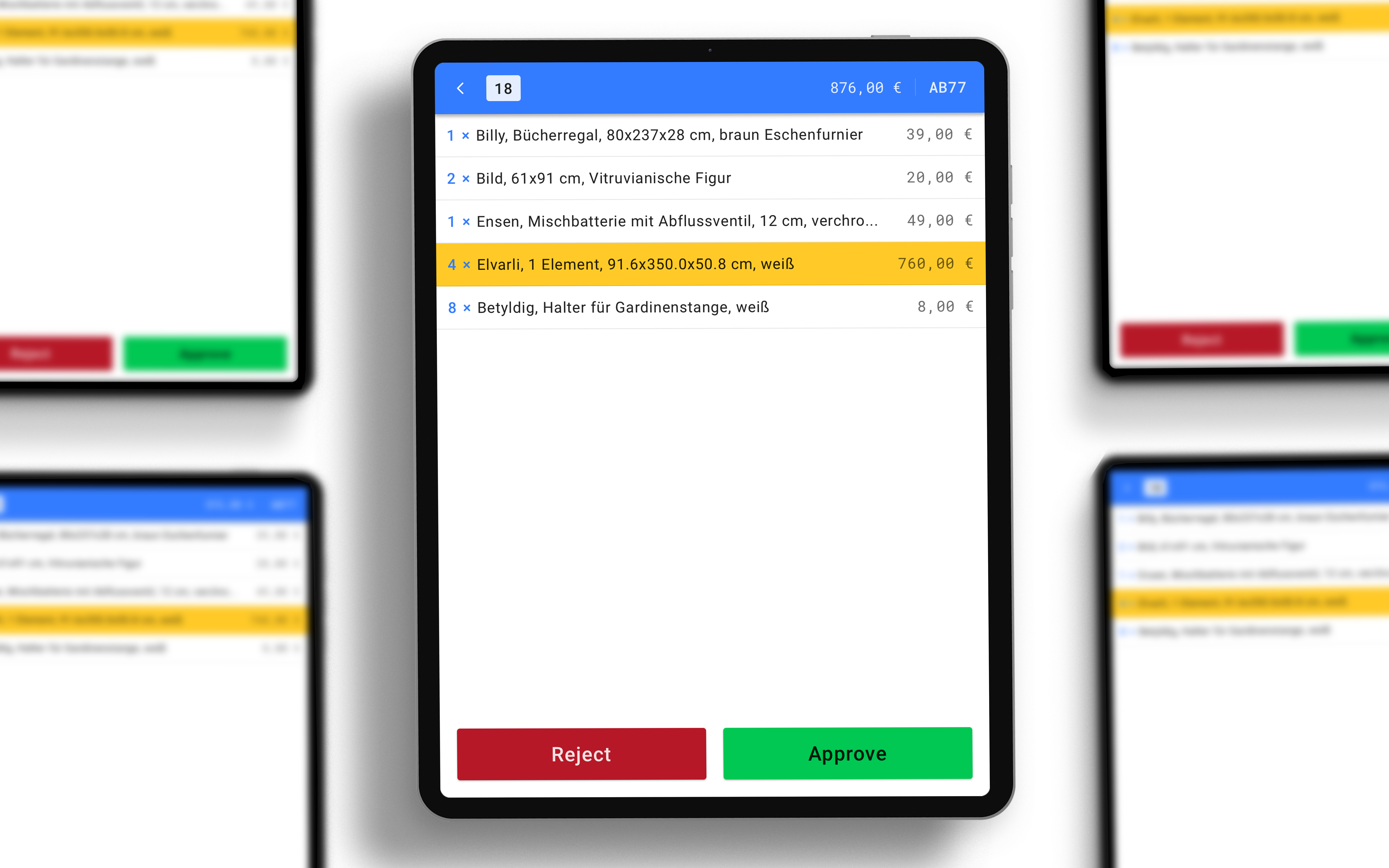 Based on a combination of products in the basket and configurable variables such as basket total and a random check rate, our Snabble Cloud can determine if a customer should be checked. Push notifications also alert staff to check the customer.
A random check requires staff to scan three to five random items from the customer's basket before approving the purchase. If they come across an item that the customer has not scanned, they can reject the purchase. A manual re-scan is also possible at any time.
Analytics
Know your customers better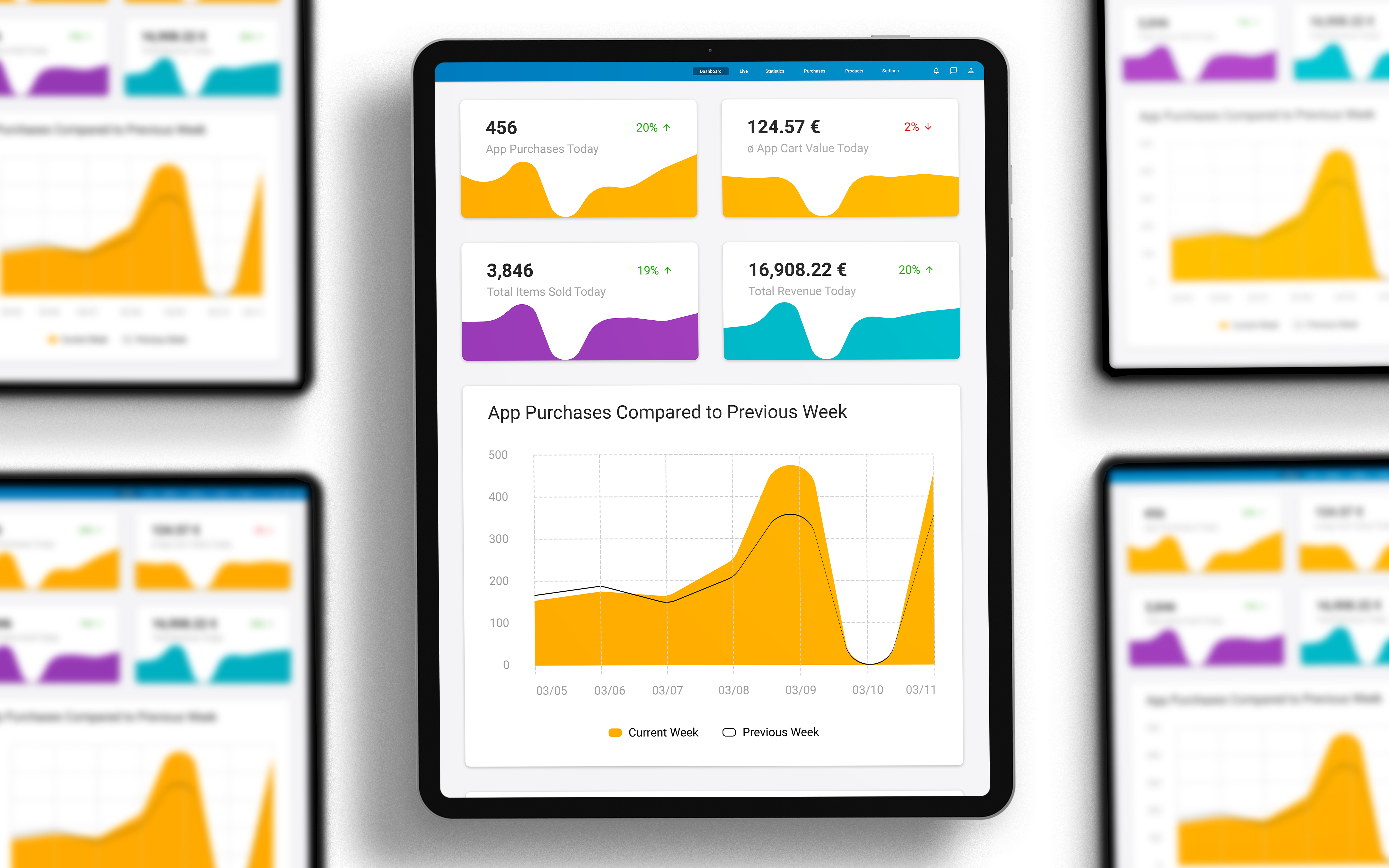 Track shopping behavior across customer devices, linked to loyalty systems, location data and payments.


Use this dashboard to optimize your store layout, targeted promotions and pricing.


Offer customized promotions and recommendations to your customers.
Benefits of the Dashboard
The Supervisor Dashboard is a powerful cashier management software.
Automated access to real-time data
Intuitive and easy to use interface
Stay in control - anytime, anywhere