The SCO your customers love
If you have ever tried an Express Checkout, you will be impressed by the ease of use of our SCO software. We have reduced the number of buttons and screens in the customer journey to the essentials and added fun animations.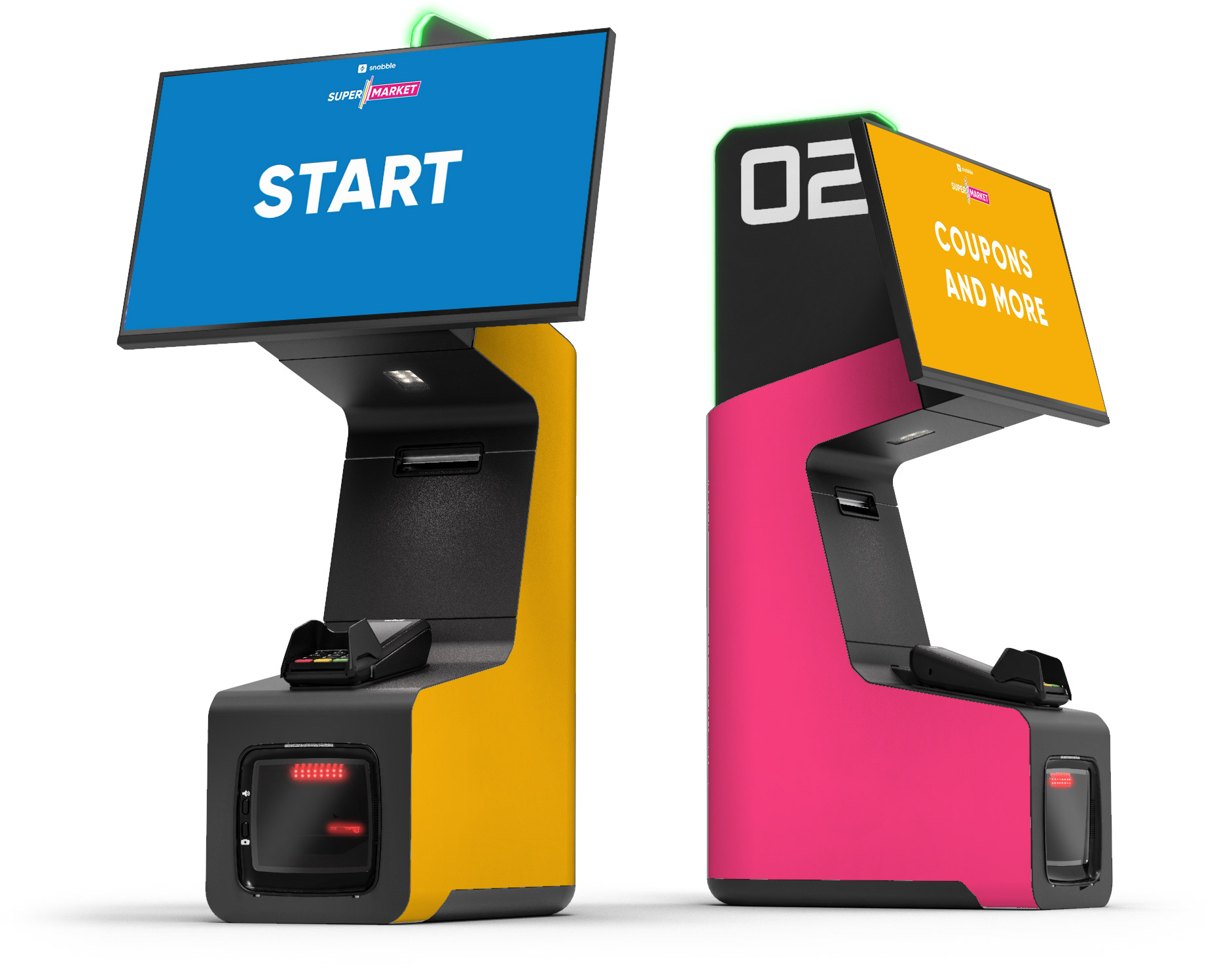 24/7 shopping at tegut... teo
At tegut... teo, our SCO allows customers to check out around the clock without the assistance of a cashier. We even make it possible to dispense cigarettes thanks to integrated age verification in self-service.
Touchpoint for in-app-payment
At gooods and Pflanzen-Kölle our SCO is used in a lighter version. Here it is not possible to scan items. Instead, our SCO acts as a gatekeeper - customers who want to pay by app are asked to confirm their purchase here. This gives customers and staff visible confirmation that everything is OK.
Flexible frontend for every use case
Our front-end is extremely flexible and allows for a variety of operations. In addition to scanning items, it is also possible to select items directly on the screen. This means that our SCO can also be used as an order kiosk.
SCO hardware
Shaping the checkout experience with great partners
Pan Oston specializes in making and designing checkout, self-service and kiosk solutions. Together with our customers, we are always looking for the most innovative yet realistic solutions for your information, reception, transaction and payment process.
Wherever it is about self-service automation, our kiosk and indoor localization solutions play in the forefront. They effectively optimize processes and redefine customer experience completely new. Our strengths are quality, experience, flexibility and innovation.