We simplify payment processing in retail. With Snabble mPOS, your checkout is wherever you are. The full-featured mobile point-of-sale system allows you to offer customers a fast and mobile payment option wherever they are - especially during the consultation process.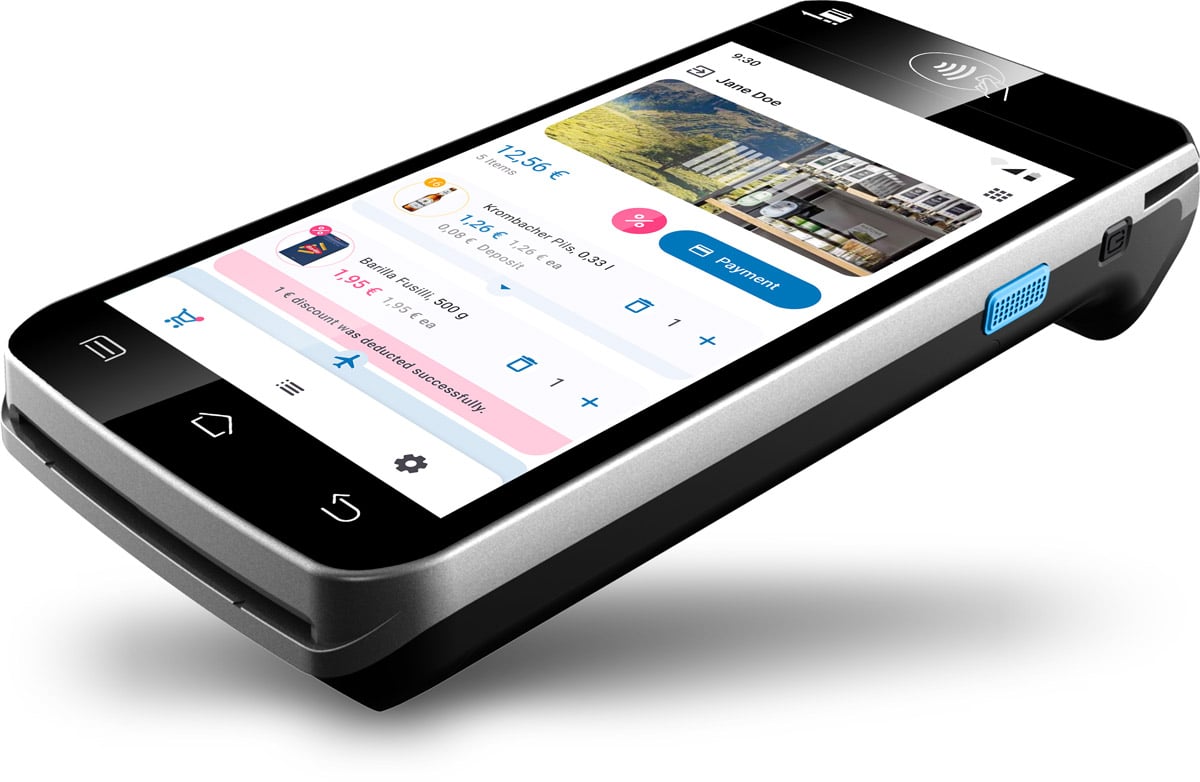 One software, two options
mPOS & SoftPOS
On Android smartphone with SoftPOS
SoftPOS
On Android smartphone with SoftPOS
Accepts fast, secure and contactless payments. Any NFC-enabled Android smartphone can run the SoftPOS terminal app and become a full-fledged "tap to phone" terminal without additional hardware.

✓ Android NFC smartphones

✓ Integrated SoftPOS terminal app

✓ Receipt printer external via network or Bluetooth

✓ Digital receipt via QR code scan

✓ PIN entry via Pin on Glass

✓ Connection to the Snabble Cloud
Free SoftPOS demo
On integrated device with payment terminal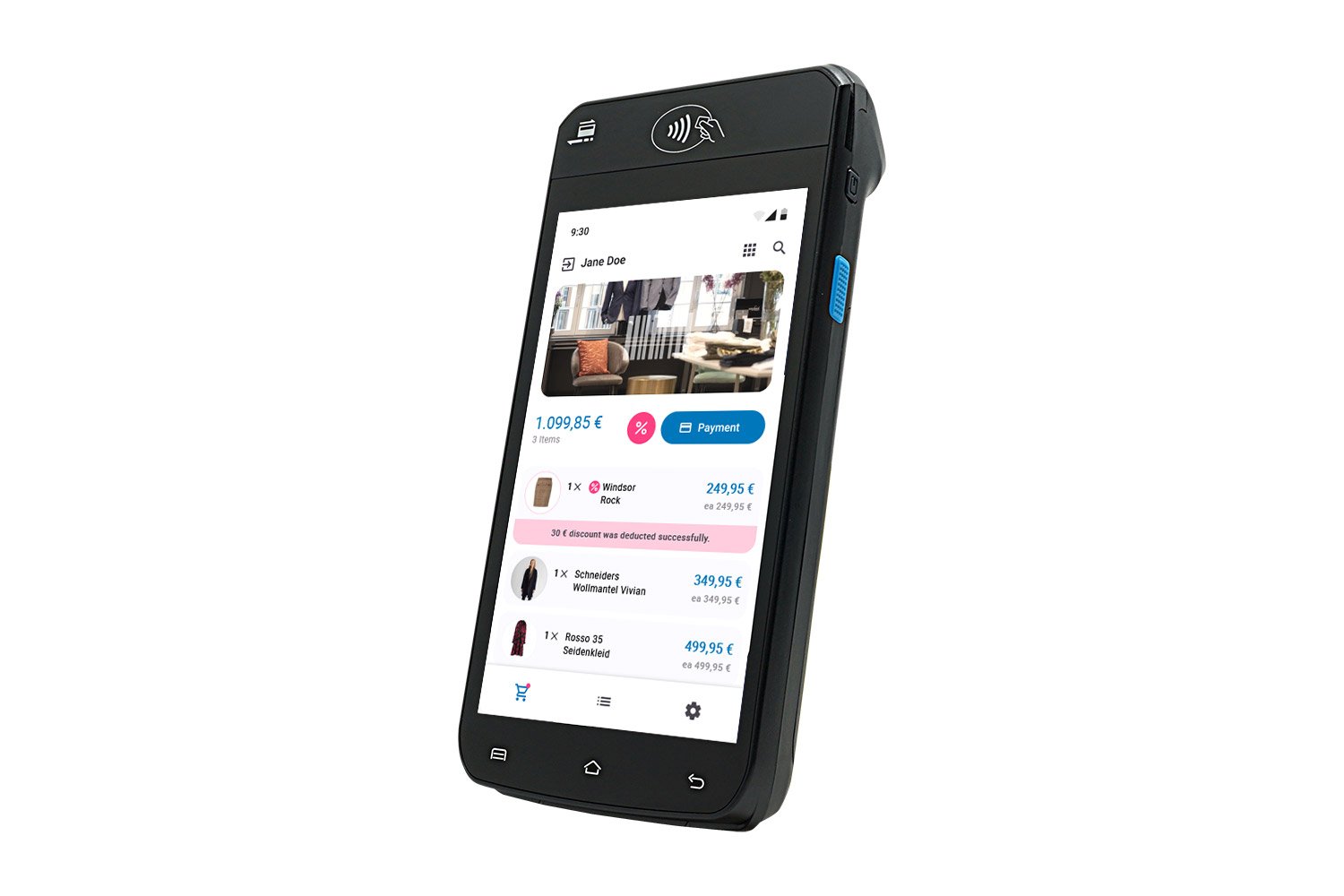 mPOS
On integrated device with payment terminal
A small portable "cash register" ideal for businesses that value flexibility and portability. Payments can be processed regardless of location using mobile payment methods.

✓ Mobile, integrated Android terminal.

✓ Integrated hardware payment terminal

✓ Built-in receipt printer (or external)

✓ Digital receipt via QR code scan

✓ Pin entry via hardware keyboard

✓ Connection to the Snabble Cloud
Free mPOS demo
Benefits of the mPOS
With the Snabble mPOS, you always have access to an independent infrastructure that provides an alternative checkout process.
Maximum reliability
Protection against cyberattacks through independent checkout system.
Scalability
Any number of devices simultaneously in all stores, with little time spent on installation.
No hardware investment
Existing equipment and devices already in the stores can be used.
Complete control
All the sales with a clear journal per employee.
Autonomous secondary system
Independent, modern cash register system, with modern interfaces to ERP systems.
Convenience
Easily capture items, including support for standard commercial processes.
Use cases
The Snabble mPOS software serves many different scenarios.
Emergency POS system
As a stand-alone system, the Snabble mPOS is ideal as an emergency POS system. In the event of technical failures, payment terminal infrastructure downtime or even cyber-attacks, the stand-alone system provides peace of mind. The flexible design allows you to use almost any Android device and always deliver a unique experience.

Ensure smooth sales in emergency situations with the help of our software.
Guided shopping tours
With the Snabble mPOS, you can offer your customers a personalized shopping experience. An assistant guides the customer through the store and gives advice. At the end, the consultant collects the money on the spot - without interrupting the shopping experience.

Guided Shopping doesn't fit in your stores?

Let us advise you on your possible applications.