Scan & Go for a seamless customer experience
Shopping today is all about convenience and personalization. The connection between physical and digital shopping can be challenging for retailers. Scan & Go technology – also known as Mobile Self-Checkout – helps provide a seamless experience for customers by offering hyper-personalized recommendations, shared shopping lists, detailed product information and much more directly on their mobile phones.
Snabble offers several ways to implement Scan & Go. On the one hand, via an SDK for integration into existing apps. On the other hand, via the Snabble App, which enables a quick pilot without a separate app.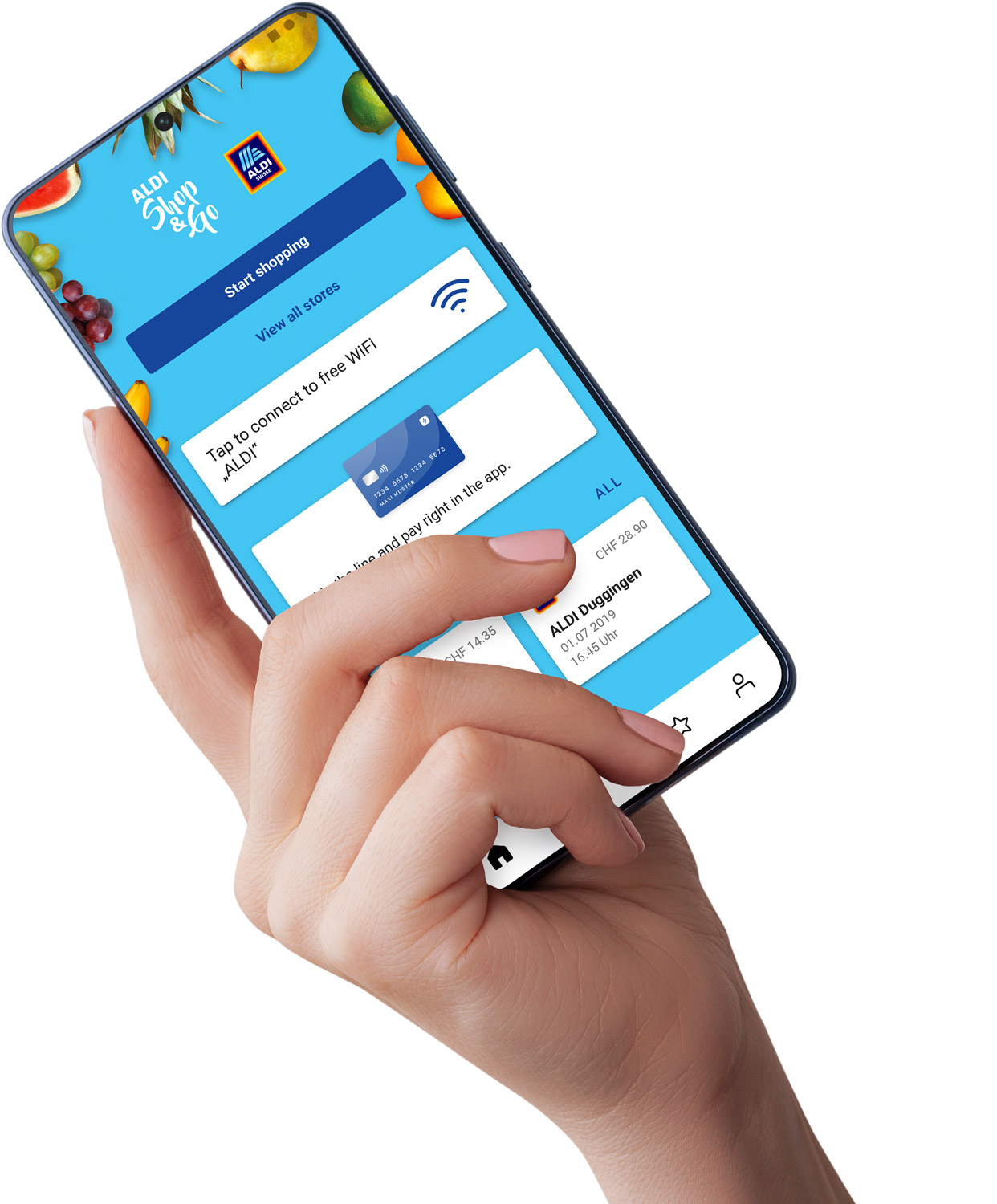 Awareness
Scan & Go allows you to capture, manage, and enhance the data generated in your stores. Get a better understanding of customers and provide them with an improved shopping experience.
Connection
Providing a holistic journey and integrated loyalty systems will bind customers to your channels, creating lifelong customers and increasing profit.
Efficiency
It's a win-win for you and your customers. While they' skip the queue, you can use your resources more productively – including space and staff.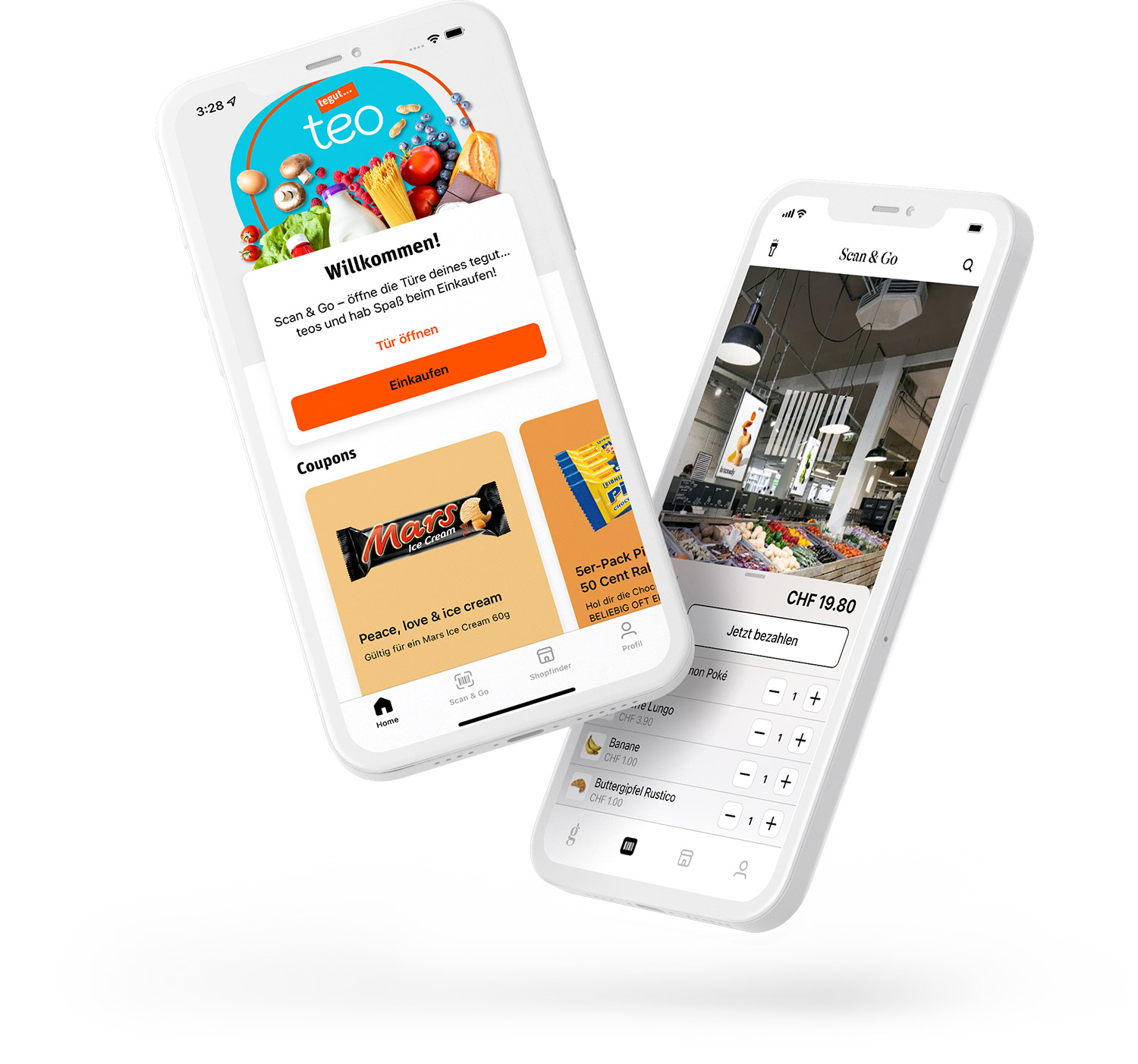 Snabble SDK for your own Scan & Go app
Offer Scan & Go to your customers in your own app with our Scan & Go SDK. It supports the entire range of features, including scanning, product lists, promotions, payment and shops.
The SDK covers the whole communication with the Snabble Cloud and provides you with UI elements for your app that are easy to use and customize, simplifying the integration of Scan & Go into your app significantly.
Snabble Scan & Go app for retailers
Our own Snabble app is an added sales channel that offers customers the complete Scan & Go experience. All our retailers can be found in the Snabble app – making it the one app for all Scan & Go purchases.
Offer your customers the most innovative Scan & Go experience in as many stores as you want – in the quickest time possible. Benefit from extensive network effects through a platform that unites many retailers.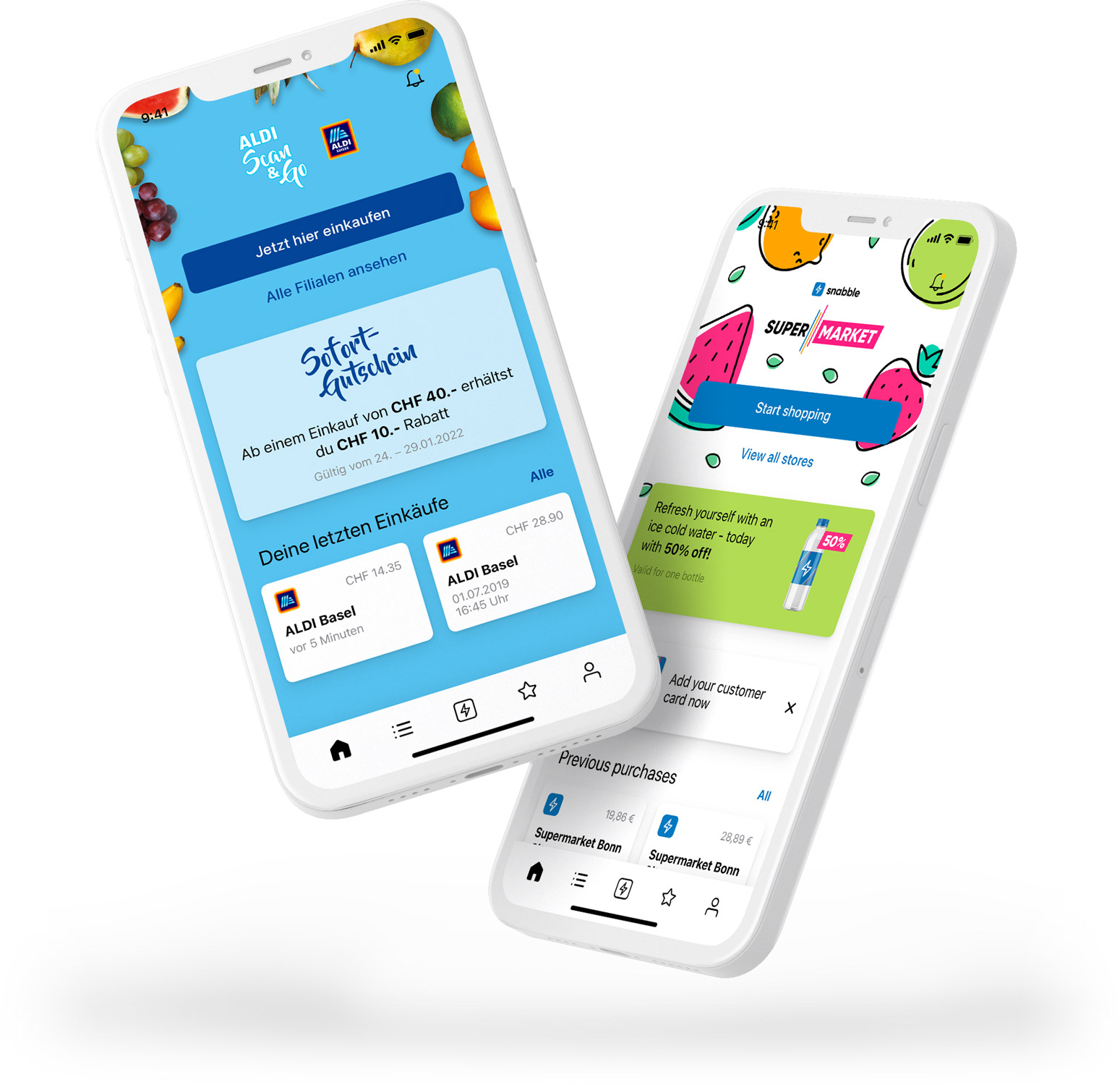 Frequently asked questions about the SDK
How do we get started with the Snabble SDK?
If you are interested in using the Snabble SDK for your own Scan & Go app, you should have a look at our documentation and forward it to your developers. Then you should contact our sales team to get access to an API key. This is needed to communicate with our Self-Checkout Cloud backend.
How long does the integration typically take?
Integrating the Snabble SDK is a breeze. To scan a product and add it to a cart in your own app, it only takes about two to four hours. Depending on the amount of customization, your team won't need much more than a day of work.
Under which license is the SDK available?
Both SDK (iOS and Android) are available under a MIT license. That means you have the permission to use the SDK privately and commercially, modify and distribute it – as long as you include a license and copyright notice.
Do we get updates for the SDK? How?
Snabble comes as Software as a Service product. This means that you will get all updates as soon as they are available, without being charged extra. The best way not to miss an update is to subscribe to our SDK repositories on GitHub, so you'll get notified automatically.