Customer Advisory Services in Retail - Importance and Improvement

6 min read
October 16, 2023 at 9:45 AM
Employees play a crucial role as the link between retailers and customers when it comes to meeting customer expectations. Good customer service plays a central role in making customers feel good, building trust and increasing customer loyalty. However, retailers have difficulty attracting qualified personnel in the highly competitive labor market and retaining them in the long term. Both employees (78%) and decision makers (84%) see technology as a helpful tool in attracting, training and retaining top-notch employees. In this blog post, learn how you can improve customer service and retain employees for the long term.
What does customer service mean in brick and mortar retail?
In the retail sector, customer service plays a central role in the success of the company. It refers to the process in which customer advisors support customers in their purchasing decisions and accompany them as supporters while they store. To this end, they provide customers with information and recommendations and advise them on possible alternatives. Used correctly, cross-selling and upselling measures in this process can sustainably increase customer loyalty, customer satisfaction and the company's success. In addition, the advice provided by the customer advisors creates trust on the part of the customers and binds them emotionally to the company.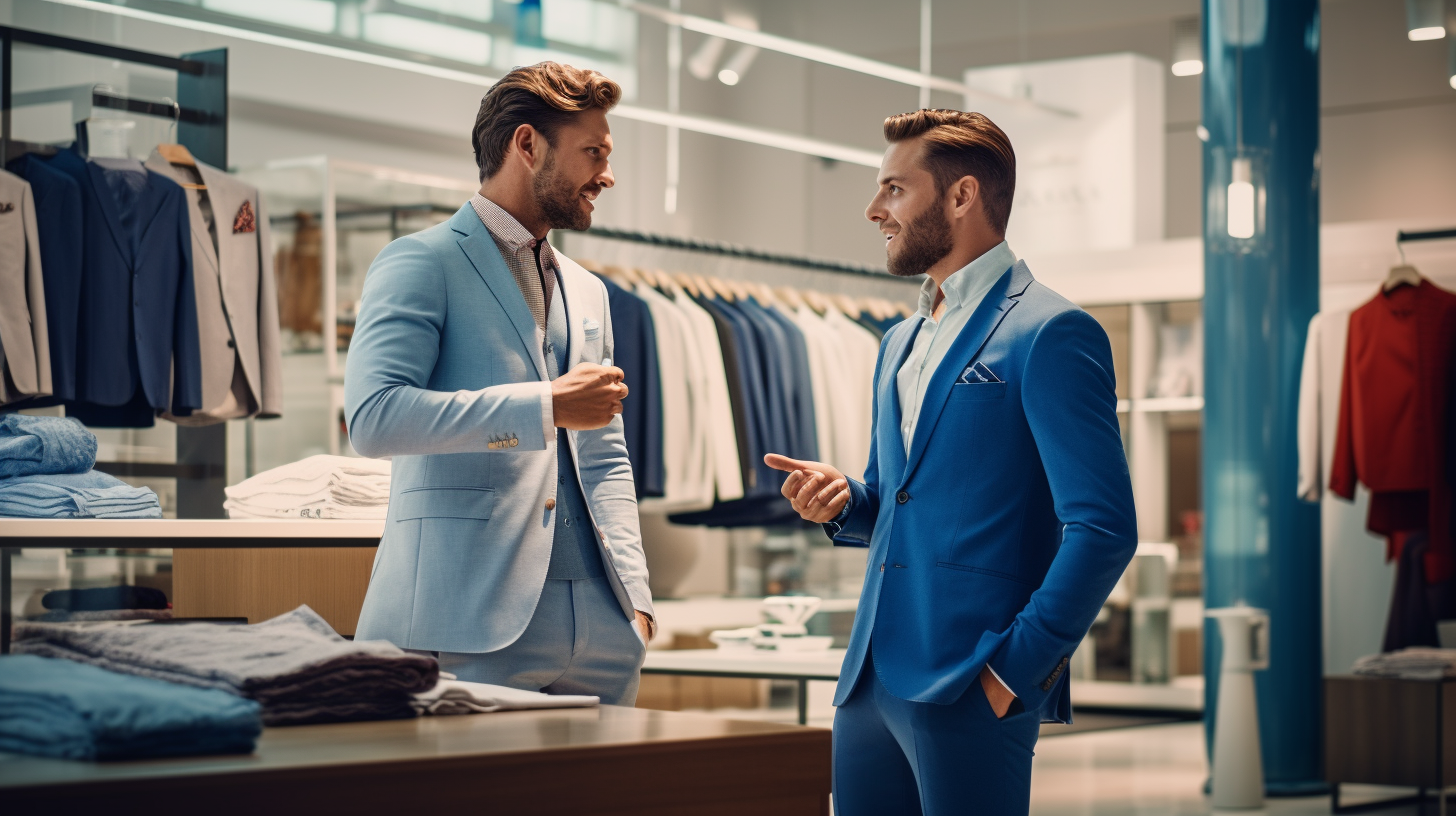 What is Important for Great Customer Service?
When advising customers or during a sales talk, it is important that the customer feels well taken care of and that the customer's concern is ultimately resolved. Accordingly, some factors in customer service are important when it comes to having great customer conversations:
Product knowledge: Your employees should have comprehensive product knowledge, such as related products or alternatives to a product, because only then can they provide customers with holistic advice.
Friendly and empathetic approach: Most purchasing decisions are made emotionally. If your employees manage to trigger a positive feeling in customers during the conversation, they will feel well looked after and are more likely to buy from you again.
Targeted questions: Customers usually have an intention when they enter a store. By conducting a so-called needs analysis, i.e. asking targeted questions that highlight the customer's purchase intention or problem, staff can recommend the right product or various alternatives and respond to the customer's needs in more detail.
Avoid pressure: Customers may have different knowledge and needs. Employees should take this into account and have enough time and patience to ensure that customers do not feel pressured or rushed.
Product comparisons: By comparing different product alternatives, customers are offered a choice and thus have the feeling of influencing the decision themselves.
Get feedback: Your customers are the best contacts when it comes to whether the consultation went as they expected and their problem was solved - or not. Therefore, take your customers' feedback seriously and continuously improve the quality of the sales conversations in your stores.
How can Companies Improve the Customer Advisory?
One thing is certain - good customer service is not a foregone conclusion. Companies should take a proactive approach to improving the quality of their conversations. After all, customers' needs change over time and other factors also influence what good customer advice looks like. Here are some tips and suggestions on how you can improve the advice you give in your stores:
Empowerment: Customer advisors should be empowered to solve customers' problems on their own. This can be achieved through training, but also through the use of technological tools that support the employees. This makes customers feel they are in good hands and strengthens their trust in your employees, which has a positive impact on customer loyalty.
Training and education: On the one hand, your employees should understand what is important in discussions with customers, how they can use discussion techniques in a targeted manner, and lastly, they must have extensive knowledge about products and services. Employees should also always be informed about reduced articles.
Benchmarking: Compare yourself with competitors and best practices in customer service. On the one hand, this can reveal areas for action and potential for improvement, and on the other, it can provide new ideas and suggestions.
Increase employee motivation: First impressions count - that's why you should make a point of motivating your employees. If customers are received in a friendly manner and given competent advice during sales talks, the likelihood that they will store in your stores again increases. This can be achieved through training, benefits, or the use of technological tools that make your employees' daily work easier and thus increase the sales of your products and the success of your business.
Leverage technology: Integrate technological tools, such as smartphones, handhelds or tablets, to view information about a product, reduced items or past purchases from customers and incorporate it into the consultation. You can also offer your customers an exclusive checkout where they can pay directly on their mobile device instead of having to wait in line.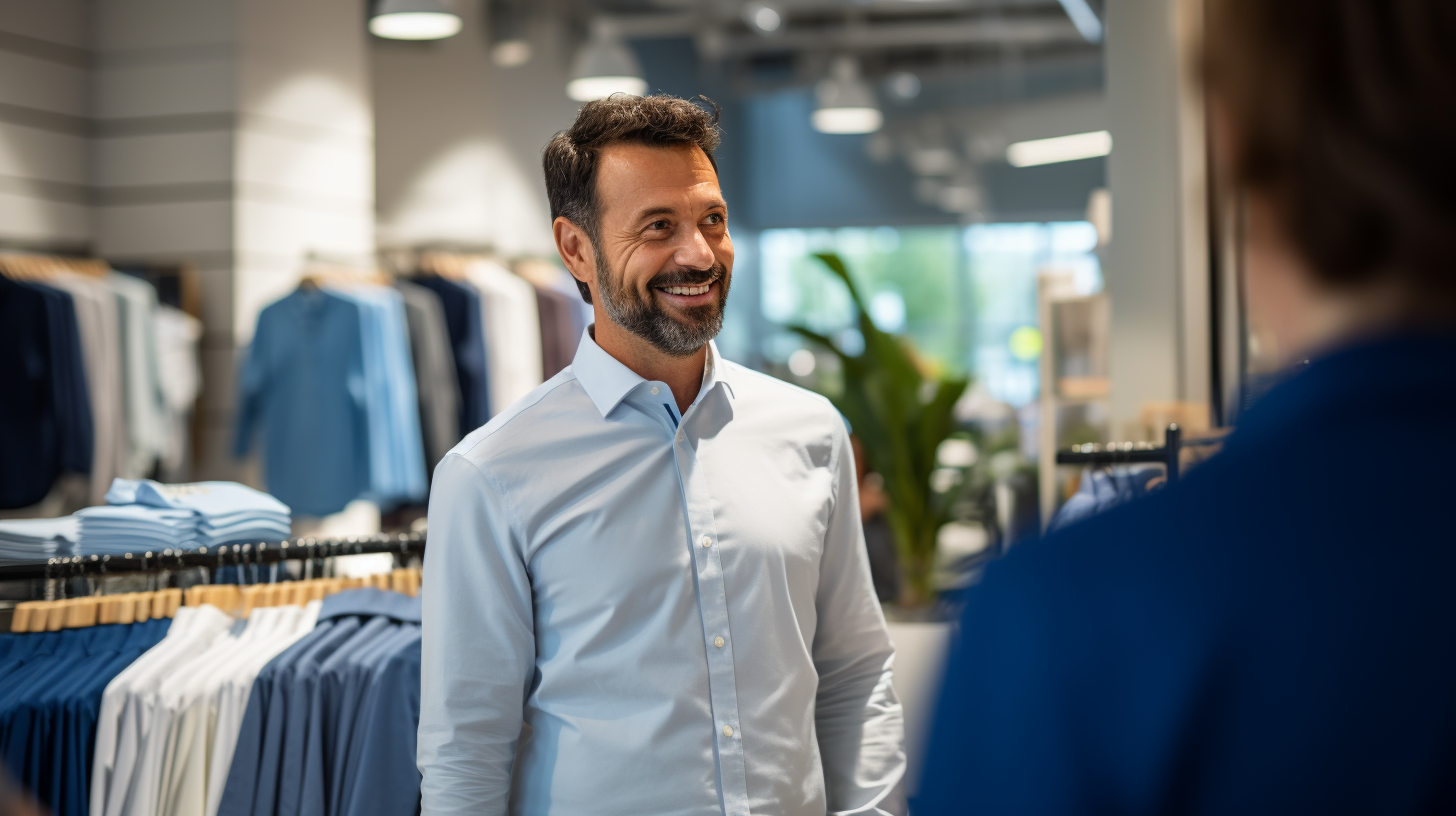 Happy Staff – Happy Customers
So, in order to create an exceptional customer experience in retail, it is equally important to pay attention to the sales associate experience. Companies that want to attract and retain talented and committed employees need to offer flexibility, training opportunities and technological tools that make the workday easier and more efficient. Factors such as good pay and competitive benefits also play an important role, of course.

Increasing demands require retail companies to respond quickly and improve their offerings. In a global study, 78% of employees surveyed said they feel more valued by employers who equip them with tech tools to do their jobs. However, 42% also report that they have little time for customers, which gets in the way of providing customer-focused advice and successfully selling products. At the same time, 64% of consumers surveyed in the same study said they want companies to be more responsive to their changing needs and that personalized customer service gives them reason to come back.

The result is that retail success depends on how well companies can save time, add convenience, and deliver a superior experience for both employees and customers.
Time Pressure vs. Quality of Consulting
The problem is that customers' expectations often collide with the sales staff's capacities. The employees in the stores are stressed because it is difficult to advise all customers. On the other hand, customers are frustrated when time passes before they get their questions answered or even leave the store. A bad first impression is known to stick, customers are also offered a variety of other shopping options, for example online shopping or by simply going to another store to store - the sale takes place in any case in another place. Therefore, brick-and-mortar retailers should strive to provide on-site staff with the tools they need to ensure that customers who enter your store have a consistently positive shopping experience. So what's needed is a solution that makes consulting more efficient, gives employees more flexibility, and unleashes capacity at the same time.

One way to invest in technology that supports this is to equip employees with mobile POS systems, giving them the ability to provide customers with a personalized shopping experience.
Advantages With POS-Technology
Equipping your customer advisors with innovative POS technology opens up new opportunities and benefits for your stores. Your employees have an everyday helper that allows them to check out in pocket format, view information on items and, if necessary, reduce sale offers or items, and view the sales history of customers.

Sales consultants can incorporate this information into their advice and thus significantly improve the quality of the advice they give. What's more, the mobile device is so small that your employees can have the powerful tool right in their hands while advising customers.

There's no doubt that brick-and-mortar retailers benefit from investing in innovative POS technology by freeing up employees for more important tasks such as customer service. It also opens up new opportunities for optimizing in-store space capacity and using resources more efficiently.
Proven improvement in the customer and employee experience
Return on investment through increased value creation
Employees are freed up to focus on more important tasks, such as customer service.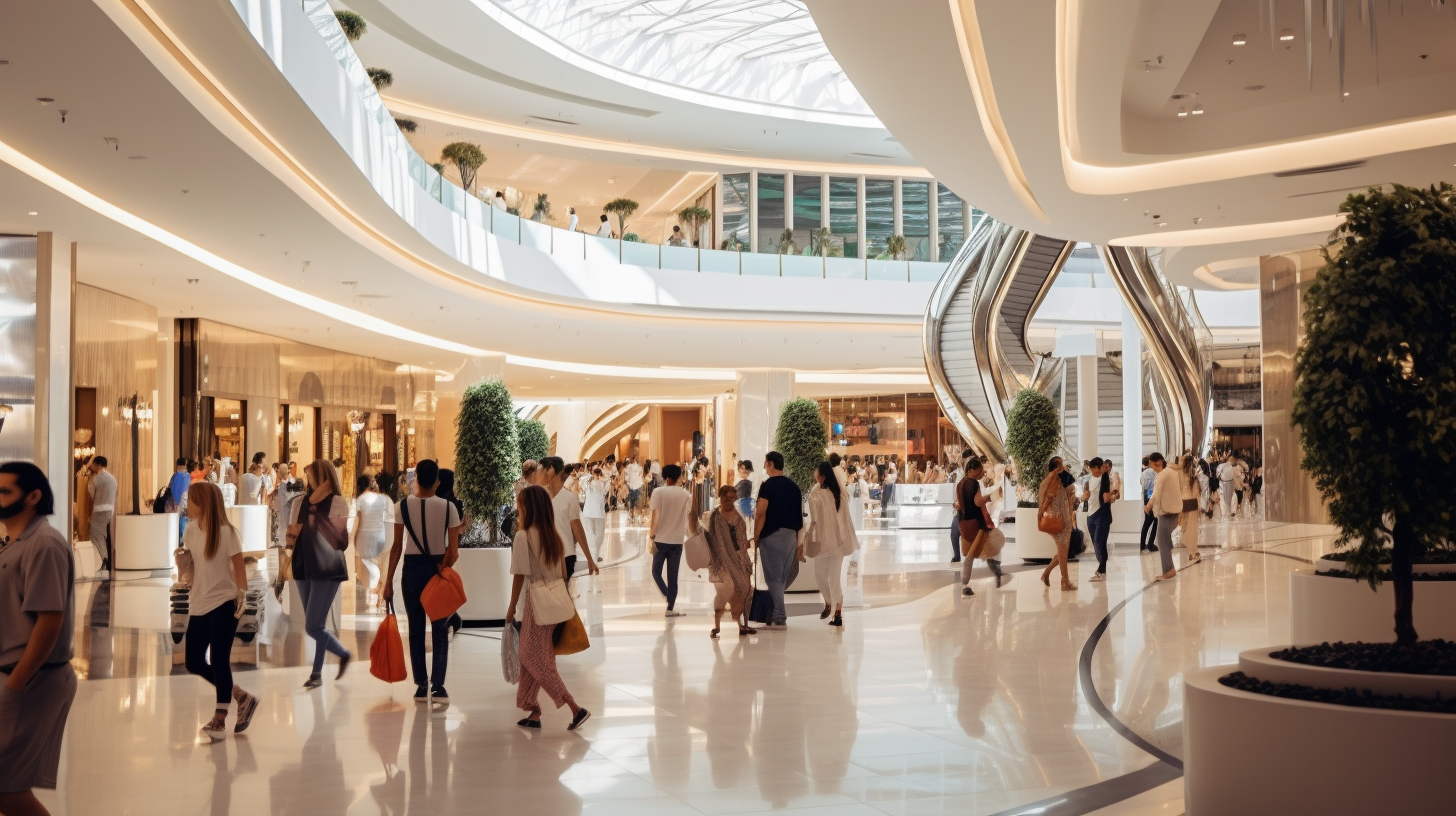 Conclusion
Customer service is a key factor in the German retail sector. Customers and clients can be inspired and retained by customer-centric and high-quality advice, while employees feel valued by modern equipment and can work more efficiently and in a more customer-oriented manner.

Investments in innovative POS technology are therefore essential to meet the expectations of customers and employees alike. In addition, shopping in brick-and-mortar stores should be seen more as an experience and a service, underpinned by flexibility and personalization.
Weiterführende Links
No comments yet
Let us know what you think