Sustainability in retail: First steps at the point of sale
4 min read
August 14, 2023 at 8:27 AM
The study published by the EHI Retail Institute on climate neutrality in stationary retail in Germany covers the current status quo of environmental management in the industry, as well as identifying further opportunities for action that promise success in achieving climate neutrality (net zero) in the industry. While some of these recommendations have far-reaching strategic and financial implications, there are also means at the point of sale that retailers can use to help achieve climate neutrality.
Sustainability in the German retail sector - the status quo
In its "Whitepaper Climate Protection Management in Retail 2023", the EHI Retail Institute examined the current state of sustainability in retail and identified obstacles and further opportunities for action.
Difficulties arise for traders when investing in buildings, as these often do not belong to the company but are rented. In such a case, tenant responsibility must take effect. In addition, exact tracking of environmental impacts is not yet possible across the board for various reasons. To this end, new measuring instruments must be developed that are capable of recording and evaluating the complex facts and relevant data. Even though increasing digitization in the retail sector itself generates greenhouse gases, there is good reason to believe that automated and innovative measurement systems will have a significant influence on the management of climate protection measures in the future and thus make a positive contribution overall to protecting the environment in the retail sector.Therefore, companies in the retail sector value the footprint in many places and thus do their part to protect the environment and make processes sustainable.
The majority of German retail companies have already drawn up their climate balance sheets and initiated or planned reduction measures. Around one fifth of the companies surveyed were in the process of preparing for science-based climate targets (SBTi), and 5 percent have already had these recognized. Even though 16 percent have not yet adopted a climate protection strategy, the majority of the industry has already embarked on the path to green zero. CO2 certificates and involvement in various initiatives aimed at climate protection are frequent means of achieving a positive impact in the context. The increasing importance of climate issues is also reflected in the fact that, on the one hand, new structures are being created at the organizational level to anchor social responsibility centrally and, on the other hand, in the fact that, despite inflation, increased energy prices and other costs, at least one third of the retailers surveyed have earmarked a central budget of around 2 percent of the total investment sum for climate protection measures. Other voices indicate that sales must first be developed so that sufficient human resources can be made available for a sophisticated climate protection strategy. The consideration of payback criteria plays a central role at this point.
How important is sustainability to customers?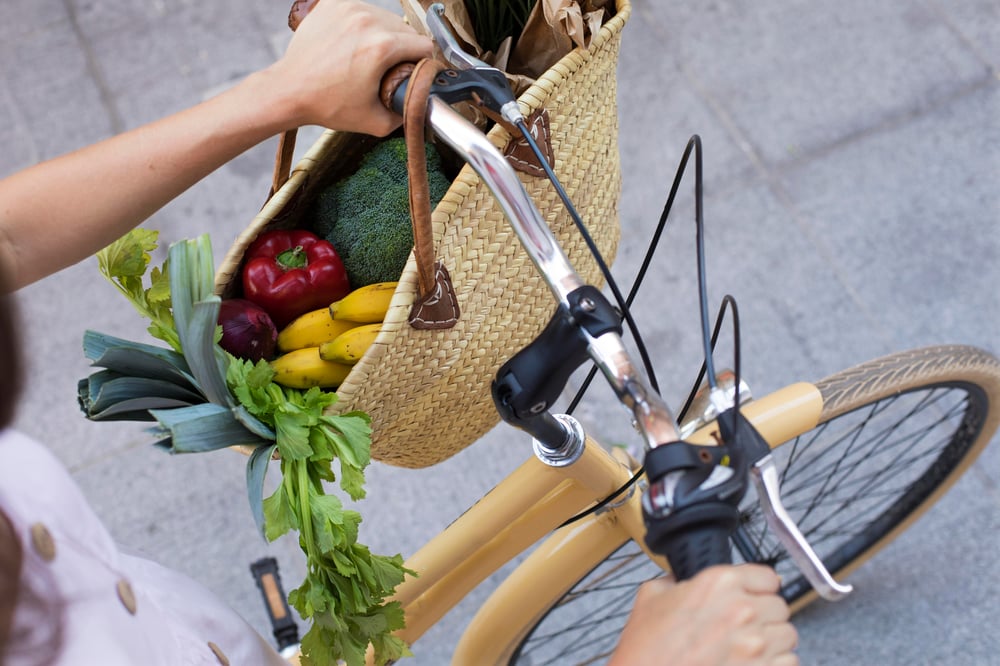 Source: freepik
It is now well known that customers attach a certain degree of importance to sustainability in retail sector. More than 70 percent of the retailers surveyed stated that they actively obtain feedback from their customers, e.g. through targeted surveys or analysis of purchasing behavior. As a result, corporate communications are adapted in apps, advertising media or online offers. For consumers, products that are sustainable are increasingly important. Companies are therefore including more and more sustainable product alternatives in their range of goods, such as organic food or products with sustainable packaging. Certifications help to provide customers with relevant information.
The study shows that consumers are most aware of the products on offer. 50 percent of customers attach some degree of importance to the sustainability aspects of the products on offer. Retail locations are also perceived as relevant; around 40 percent of consumers are sensitive to the sustainability of stores. Although the sustainability of products is somewhat more relevant for customers, the importance of sustainable store design cannot be denied.
What can be done to make the point of sale more sustainable?
Use of old devices with innovative software
Use of old devices with innovative software
Modular systems for simpler recycling
Modular systems for simpler recycling
Savings potential for receipts and advertisements
Savings potential for receipts and advertisements
Quality products for longer use
Quality products for longer use
Even though stationary retail will have to meet the challenges just described in the future, there are ways and means that can be implemented directly in the store for more sustainability. One example of this is existing MDE devices, e.g. from Zebra, which are equipped with modern checkout software. In this way, use as a mobile cash register is made possible without having to purchase additional hardware. Companies benefit from the elimination of expensive hardware investments and customers from a personalized and efficient checkout process - with minimal impact on the environment. This also opens up the use of the existing device as a FallbackPOS or for queue busting.
With regard to the product life cycle of deployed systems, negative impacts on the environment can be reduced by using high-quality components. Products from quality manufacturers can usually be used significantly longer and thus, considered over the entire life cycle of the product, in most cases have a better carbon footprint and a lower impact on the environment. Snabble, with partners Pan Oston and Pyramid, relies on just such hardware for its Snabble Self Checkout solutions. In addition, the self-checkout devices are modular. Unlike hardware that is completely fixed, the system is therefore easier to recycle.
Conclusion - Sustainability in the German Retail Sector
Sustainability in retail is not just a trend, but is becoming increasingly important to consumers and retailers. The industry is currently well on the way to making products, business processes and buildings more sustainable and is preparing the first steps or is busy implementing them. In doing so, the more sustainable design of the point of sale in the store provides many low-threshold means of making smaller changes, such as saving money when creating cash register receipts, optimizing energy consumption or reusing MDE devices as a secondary checkout system. In this way, customers benefit from a modernized and personalized shopping experience, while at the same time improving the carbon footprint at the point of sale.
No comments yet
Let us know what you think