Mobile as Hyper-Connector: The Future of Omnichannel Strategies
5 min read
July 20, 2023 at 4:30 PM
How are purchasing decisions made today, where do customers obtain information about services and products, what expectations does this place on companies, and how can omnichannel retailers benefit from this? We present three trends which, according to the Google Omnichannel Future Study (GOFS) 2023, will determine the success of an omnichannel strategy in the future and show how retailers can already implement solutions today.
What is an omnichannel strategy?
An omnichannel strategy aims to create a seamless and consistent customer experience across all channels, the term is used primarily in online and brick-and-mortar retail. Customers make purchasing decisions on more than one channel, which is why the seamless connection of digital and physical channels offers companies and customers many advantages.
Where customers get lost in the Customer Journey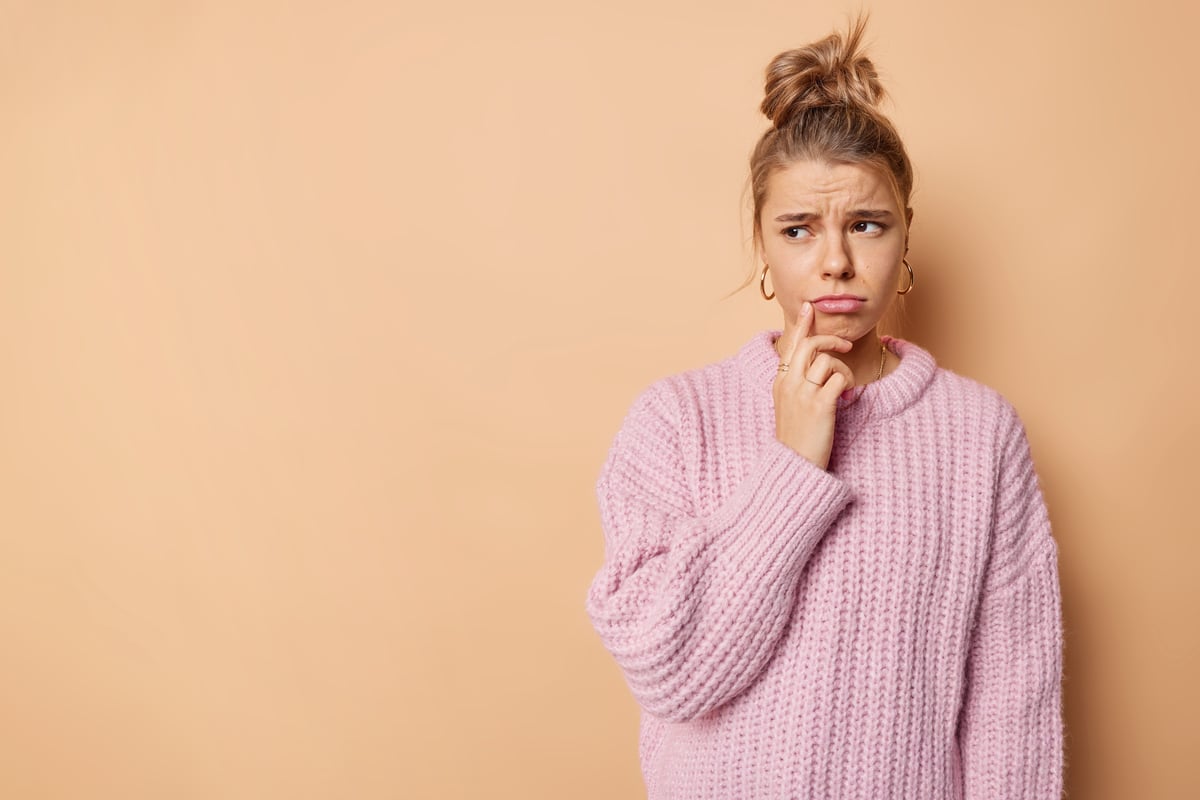 Source: wayhomestudio
Omnichannel strategies attempt to respond to the changing needs of customers. Customers today are much more informed, demanding, and flexible; they can get an overview of offers and prices in a short time. The smartphone plays a central role as a constant companion and often forms the basis for purchasing decisions - omnichannel is the "new normal" for them. Accordingly, they demand that retailers provide the necessary technology. When customers are lost along the customer journey, it is usually because companies do not create a "channel agnostic" experience, i.e. the channels do not merge seamlessly. Alexander Zerdick, Director Retail at Google Germany, therefore clearly believes that a comprehensive and customer-centric omnichannel strategy in retail, as well as continuous efforts towards omnichannel excellence, represent the greatest investment opportunity for retailers.
Some retailers have already shown how a comprehensive and customer-oriented omnichannel strategy can be implemented and thus provide best-practice examples. For example, click-and-collect with express and drive-in options is offered and clearly declared store areas are made available for this purpose, QR codes on the shelves can be scanned with a smartphone and thus provide customers with important information on availability and product, and employees can be deployed for higher-value advisory activities. Other retailers offer various flexible fulfillment options, such as Click & Reserve, Click & Collect, or 24-hour delivery with various shipping options.
The study made it clear that although German retailers are pursuing omnichannel approaches and individual companies can already demonstrate best practices, they are bringing up the rear in an international comparison and have some catching up to do.
3 trends for future omnichannel success
Based on the findings of the last survey, this year's GOFS study highlights three clear trends that are expected to be crucial to the success of an omnichannel strategy in retail in the future.
Autonomous consumers
Many customers attach great importance to being able to make their own purchases. They want to be able to switch individually between stationary and digital channels without friction losses. Understanding customer expectations and aligning with them is therefore of central importance. Consumers aged 58 and over use an average of 2.3 channels, while Millennials and Gen Z use between 3.3 and 3.6 channels. Retailers should therefore make it as easy and intuitive as possible to switch between different communication and sales channels. This can be achieved, for example, by using availability displays, configurators or planning tools in the online store and research options via smartphone in the store. What is important here is intuitive operation that supports customers' desire for autonomy. At the same time, the boundaries where support is needed in the customer journey are shifting. By providing live advice in the online store or with devices that can provide information on availability, delivery times or alternative products in the stores, retailers are positioning themselves as supportive authorities. Employees can take on higher-value advisory activities and thus provide assistance at points where customers are no longer able to get on by themselves. With a mobile POS device, for example, employees can offer customers a higher quality of advice and make the shopping experience more flexible and personal.
AI- and Machine-Learning
In connection with the increased need for autonomy, it was found that customers can hardly be guided. They decide for themselves when, where and how they obtain information and therefore expect retailers to be customer-centric across all channels. They prioritize the same criteria throughout the entire buying process. In the first step, this means that retailers must recognize and understand the channels used by their target group. The next step is to bring store and e-commerce equally up to speed to create a consistent experience. In the future, data measurement strategies that leverage AI and machine learning will become more relevant. They will enable data to be collected and interpreted efficiently and automatically. This will make it possible to create more accurate target group profiles and carry out marketing measures in a more agile, personalized and targeted manner, as well as form a deeper understanding of customers and clients. With self-scanning systems, for example, companies can obtain customer data via the customer app and at the same time serve customers' need for autonomy.
Omnichannel Mindset
The opportunities that will be available to companies in the future to better understand their target groups make the importance of continuous innovation clear. But customers also attach great importance to being offered a modern shopping experience. An innovation quickly becomes a hygiene factor, so companies should pay all the more attention to inspiring their customers through omnichannel innovations. To do this, it is necessary to create innovative organizational structures, test them, take risks, measure successes, conduct market research, and be inspired by the competition - always with an eye to what it ultimately brings to the customer.
Mobile as "Hyper-Connector"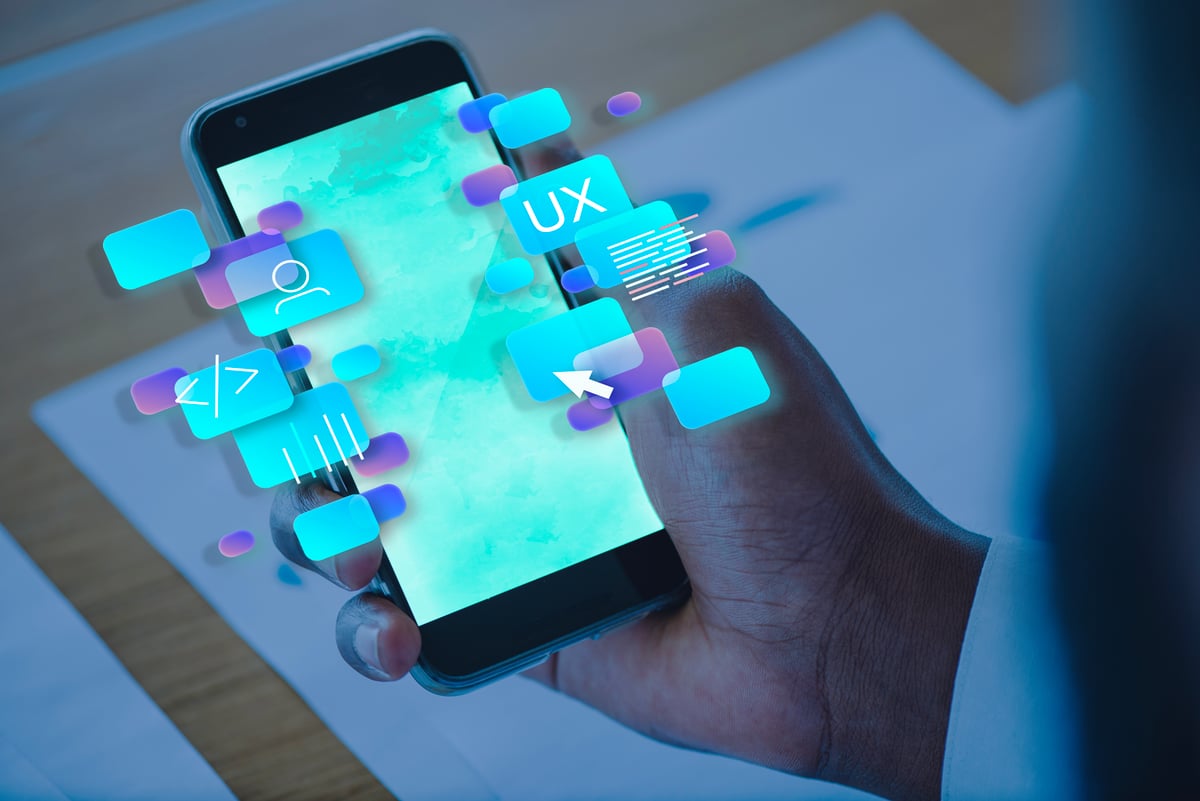 Source: freepik
"Bring your own device" as a trend is already familiar to many retail companies and is aimed at a greater sense of autonomy as well as more self-determination and convenience when shopping. The smartphone as a "hyper-connector" gives new weight to this idea - it forms the hub between activities on digital channels and can link these with offline activities, e.g., through barcodes on the physical product that can be scanned in an app. By implementing self-scanning solutions at the point of sale, companies can enable their customers to make self-determined purchases with their smartphones. Younger generations in particular spend much more time using their smartphones, discovering new products, browsing and making purchasing decisions. In the process, they are constantly switching between different digital channels. Linking offline channels with these therefore offers a great opportunity.
However, the crux of the matter is the de-anonymization of user data, which is made uniquely attributable through online purchases, loyalty cards and retailer apps and thus enables important conclusions to be drawn for individualized marketing measures. This allows companies to be even closer to customers' needs and gain a deeper understanding of their behavior on different channels, which will ultimately make the difference between an omnichannel strategy that creates a "channel agnostic" experience and one that loses potential customers due to friction between different channels.
No comments yet
Let us know what you think